Founded in 1982
The Improvement League of Plant City was founded in 1982 by the late Mr. Jerry Bailey.
Mission/Leadership
Foster equitable opportunities for residents regardless of age, race, sex or religion throughout the Greater Plant City area.
Officers/Board of Directors (11 total)
President – William Thomas Jr. term ends 2023
Vice President – Liesta Sykes
Treasurer – Rashida Barnum
Secretary – Janell Johnson
Parliamentarian – Henry Davis
Chair of Board – Henry Johnson
Board Member – Beatrice Crowell
Board Member – Bill Thomas Sr.
Board Member – Daisy Gilmore
Board Member – Vacant
Board Member – Vacant
Bing House Committee
Pastor Charlie Sampson, Mrs. Essie Lewis, Gil Gott
Committee Volunteers oversee – historic content, exhibit displays, oral history and live podcast & social media broadcasting.
Strategy/Programs
The Improvement League of Plant City, CDC has adopted the following five year strategy.
PROGRAMS
Youth Forensic Science Class – Every Monday 6pm to 715pm
Liaison – Coronet Superfund Site (1,100 acre) rehabilitation
Bing Rooming House African American Museum
Free Assistance for Military Veterans
Sadye Martin College Scholarship Fund
Events – Plant City MLK Festival, Taste of Laura Street Food-Forks-Fun Fest, Blues, BBQ & Berries, Veteran's Day Coffee, Holiday for Senior Citizens, Emancipation Day, and Bing House of the Holidays (Christmas).
Partnerships – United Food Bank of Plant City, I Impact PC, Plant City Photo Archives, Plant City EDC, Plant City Arts Council, Bealsville, Inc., Future Career Academy, East Hillsborough Law Enforcement Dinner, Tampa Bay Chamber of Commerce, and Plant City Chamber of Commerce.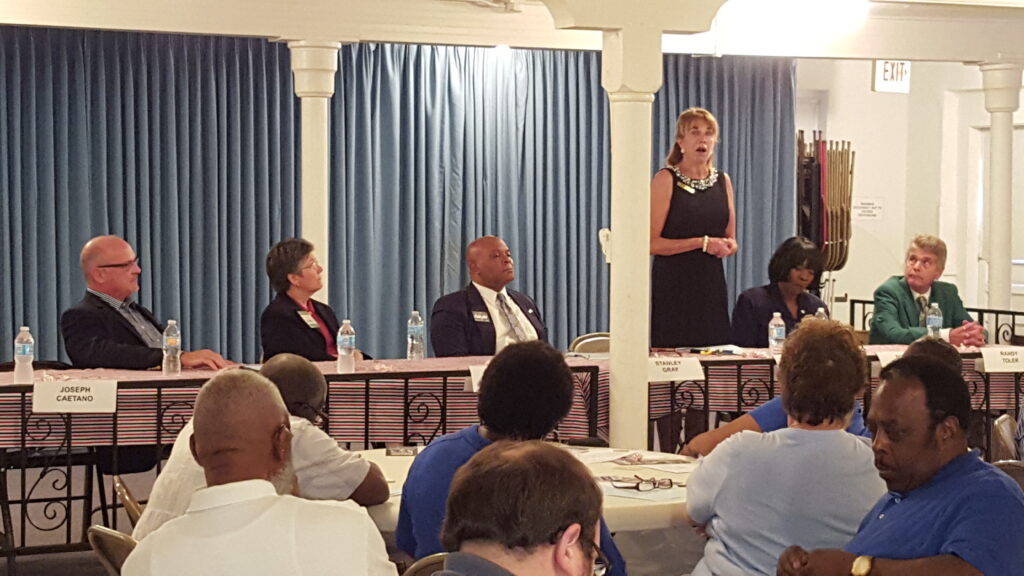 Mailing
P.O. Box 5894
Plant City, FL 33564-5894